Why Nick's Team?
Why Choose Nick's Realty Team

When listing your home with Nick's Realty Team, besides the many benefits listed below, we have two distinct advantages:

1. The Power of a Consultative Team Approach





The majority of Realtors work alone, meaning very few work with a team. Frankly, working with an individual just isn't getting the best bang for your buck. You've heard the term 'Jack of all trades, master of none' – why would you work with an agent when you can have the expertise of a team working to list or buy your home instead? When you hire Nick's Realty Team, you get MULTIPLE experts working for you – and at NO EXTRA COST!

Our Team Includes:

* A dedicated marketing department to help showcase your home on a variety of platforms including social media, flyers and MLS, ensuring you get the highest selling price.
* In-house attorneys that can answer most of your simple legal questions quickly – and at no additional costs.
* Experienced realtors, with strong negotiating and communication skills who have a vast knowledge of the Northwest real estate market.
* Superior photographers, using our exclusive 3D Walkthrough Technology (please see below), that will put your listing in a category above the rest.
* Trained staging consultants.

2. 3D Walkthrough Technology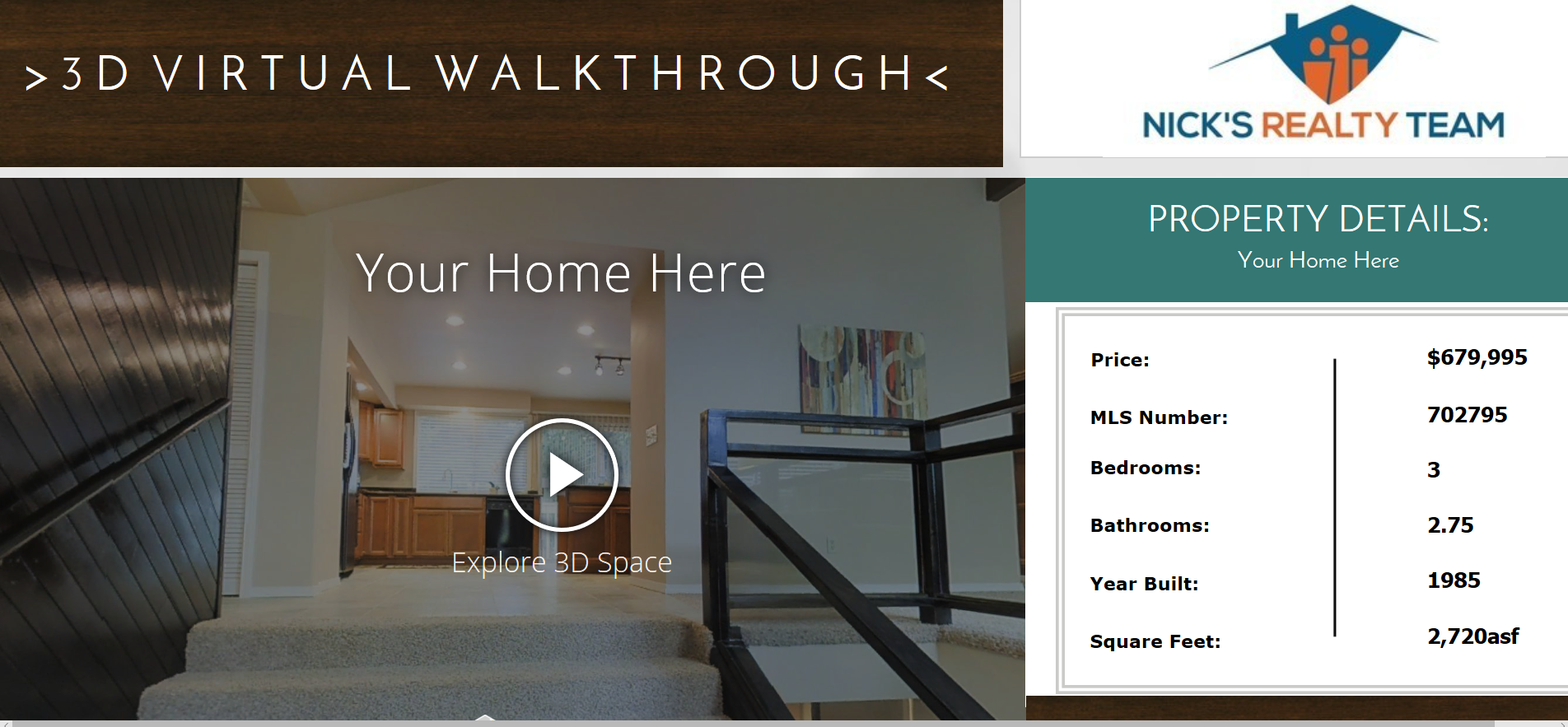 Odds are, when someone is looking to buy a home or property, they start their search online. So if you are listing your home, why wouldn't you want to give your house or condo the best online representation possible?

When listing your home with Nick's Realty Team, our 3D Virtual Walkthrough Technology will make sure it stands out from your competition. Less than 5% of realtors use this relatively new technology, doing their clients a major disservice. 3D Walkthrough is the most realistic, immersive way to experience a house or condo online, providing buyers a more lifelike, 3D view. When someone clicks on your listing, they'll feel like they're actually standing in your home!

Using our 3D Walkthrough is especially important in attracting foreign investors, or anyone who may not be local. It provides them with the most realistic look and feel of your home, giving buyers much more confidence to start the buying process, essentially pre-selling them on your house or condo.

And the best part? We provide this service for absolutely no additional costs.

To experience 3D Walkthrough Technology for yourself, please click on the link here:

3D Walkthrough Technology


Other Benefits of Working with Nick's Realty Team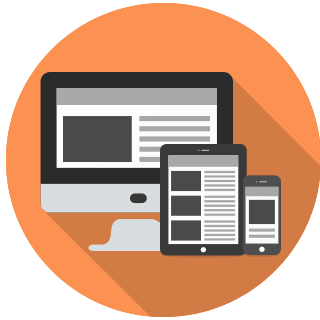 Property Website

We will build a comprehensive, state-of-the-art, real estate marketing website for your property. This website includes virtual tours that are optimized for web, tablets and smart phones, syndication to up to 20 websites, a weekly automatic sellers report, professional photos and custom domain names for your listing.




Website Syndication

We are committed to putting your listing in front of every potential buyer by syndicating to the most popular real estate websites and search engines.





Social Media Marketing

Social media for real estate is a powerful tool and is here to stay. Communicating information about your property and to potential buyers on as many platforms as possible is our goal here. Maximum exposure for your listing is key.




Custom Flyers & Printing

We provide gorgeous, high quality, color flyers that highlight your home's greatest features, and provide a wonderful take-away marketing piece for potential buyers. We offer three printing options that vary in paper weight, gloss, and bleed range.




eFlyer

An attractive, effective and affordable way to announce a new listing, broker's open house, price change, or to bring extra attention to your listing. Let us create and send your custom eFlyer to thousands of real estate agents and brokers in your marketing area.




Professional Photography

Since the vast majority of property searches begin online, it is critical that the visual presentation of your listing is stellar. We use the latest and best in professional photography including Drone technology to make sure your listings pop!




Mobile & Tablets

Smart phones and tablet users will seamlessly navigate your home's website, providing an exceptional experience as they learn about the features of your home.




Weekly Reports

You will receive weekly emails providing a detailed breakdown of your home's web traffic, as well as feedback on showings and agent comments. Receiving consistent feedback from agents and buyers will provide clarity on factors like price and desirable features of your home.


Open Houses

We generate more traffic and interest in your home by hosting open houses on optimum days, at peak open house hours. We also host brokers opens to drive even more buyers to your home.




Multiple Listing Service

Listing your home on the Northwest Multiple Listing Service lets your listing be seen by brokers in our state, as well as by buyers searching for property from anywhere in the world.




Attractive Signage

Our classy and sophisticated signage will draw attention to your home and present it in a man- ner that will immediately set your home apart from the crowd.